How Rene Pomerleau Shaped Delray Electric Ltd.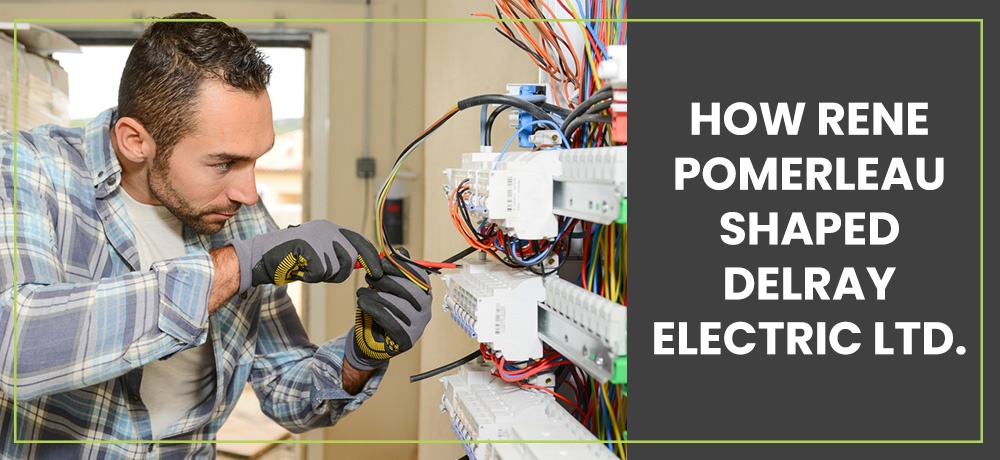 As expert electricity specialists in Morinville, AB, Delray Electric Ltd. has immense respect for Rene Pomerleau, an individual who played a key role in the development of our company. I'm Chris Pomerleau, the proud owner of Delray Electric Ltd. I grew up watching my father, Rene Pomerleau, meticulously working as an electrician. He would occasionally take me along with him on jobs, which enhanced my fascination with the profession.
As a family-owned business, we've been around for thirty-six successful years. My father, Rene, previously ran Delray Electric Ltd. before it was handed down to me. When I was old enough, I got my certification and proudly joined him. After completing two decades with the family business and learning all the tricks of the trade, my father decided to hand over the reins to me in 2017. He's taught me everything I know about this business and has shown me how customer satisfaction plays a significant role in our success.
Rene Pomerleau was a master electrician for forty-nine years! Many people have started the trade through him. He took many risks and made a name for himself. He was a mentor, teacher, and great friend to many young people like me. His motto was to be an honest, straight-up person, and he believed in doing a great job for each customer so that they come to him for any other electrical work they might have. I would not be the person I am today if it was not for him. And the company might not be here either. Having assumed my father's mantle, I'm committed to upholding his core values that have built the integrity of the enterprise over the past thirty-five years. I also attribute my accomplishments to him and the great team that I have around me.
If you are looking for top-level electricity specialists in Morinville, AB, then reach out to us at Delray Electric Ltd. With a history of providing quality electrical solutions, we are well known as the firm to call when you want the job done right, whether it's a new installation, troubleshooting, or simply professional advice. As trained and experienced electricians, we have ample knowledge about different electrical components and fixtures. At the same time, we have the skills and capabilities to take on any task at hand. We offer services like commercial electrical services, residential electrical services, lighting installation, upgrade, repair, new electrical installation, and EV charger installation to clients across Morinville, Fort Saskatchewan, Sturgeon County, Westlock, Legal, Redwater, St. Albert, Sherwood Park, Edmonton, Spruce Grove, Stony Plain, Gibbons, Bon Accord, Sandy Beach and Cardiff AB. To learn more about the services we offer, please click here. To get in touch with us, please click here.
---
---