What Makes Delray Electric Ltd. Stand Out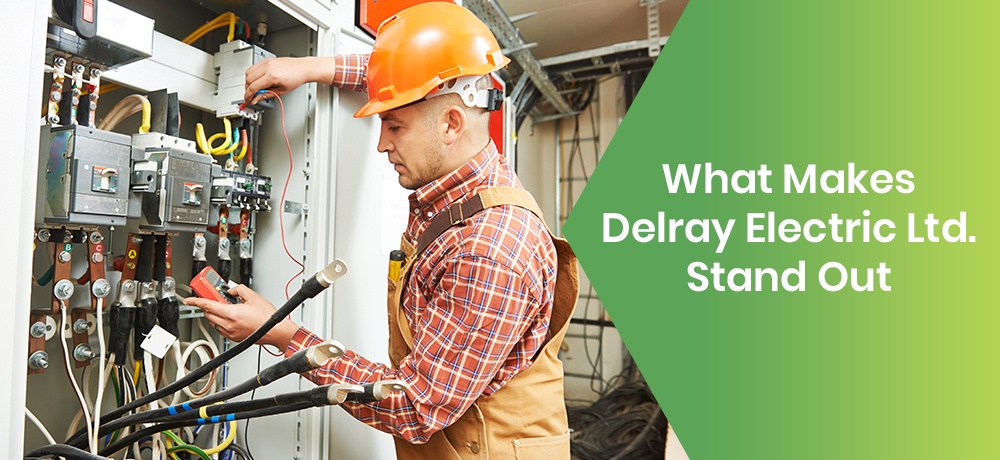 Thanks for stopping by our blog. If you're looking for more information about Delray Electric Ltd., you've come to the right place.
About Delray Electric Ltd.
We are certified electricians in the Edmonton region, and we specialize in residential and commercial projects while also catering to a variety of electrical requirements! We currently have a team of four dedicated employees that excel in their work and standout with their positive, professional attitude.
As a family-owned business, we've been around for thirty-six successful years. My father Rene previously ran Delray Electric Ltd. before it was handed down to me. He's taught me everything I know about this business and has shown me how customer satisfaction plays a significant role in our success.
Despite being a mature company, we have several plans in the works to outdo ourselves and expand a bit this year. We are always trying to keep up to date on the latest technology and trends in design-build applications. That way, we can not only stay ahead of the competition but also deliver prompt quality to our clients.
We are available from Monday to Friday from 8 am to 5 pm at our office and cater to projects throughout Edmonton and the surrounding areas. We also work out of town if it is required and within our capacity.
The Delray Electric Ltd. Difference
As trained and experienced electricians, we have ample knowledge about different electrical components and fixtures. At the same time, we have the skills and capabilities to take on any task at hand.
We are great at every aspect within the electrical spectrum, from small service calls to wiring projects for large buildings. As a result, when a client comes to us with a requirement, we do not refuse them our services. Instead, we take the time to understand their needs and accordingly work their project into our schedule.
Starting our own business has been a great pride for our family through the years. But recently, building a team of knowledgeable electricians who complete every job with ease has been a real blessing. Our team is extremely easy to work with and focused on getting the job done right.
In the future, we hope to build a shop to cater to clients and contractors with a diverse set of electrical requirements. But currently, we are focusing on expanding our team of journeymen electricians to take on more work responsibly.
We offer our staff a range of perks to ensure they are happy and their needs are thoroughly accommodated. Every once in a while, we also host team get-togethers to appreciate and encourage our staff.
As an environmentally conscious firm, we do our part by recycling building materials and all office supplies. We even sponsor local sports teams every year to uplift the community. We take great pride in helping the people in our community and look for different opportunities to do so.
To learn more about all that we do at Delray Electric Ltd., please click here. If you have any questions about how we can help you, we'd love to hear from you. Please contact us here.
---
---